Home
›
Best Of
COVID-19 Concerns
Post your questions or concerns about COVID-19 on Reeve Connect for our Information Specialists and experts to address here.
Best Of
I wanted to check in to see how everyone is doing with Coronavirus impacting the world and our lives in such significant ways.  

In some ways I wish that we could get some relief from talking about it because I feel like I need a break,  but I also recognize the significance of the situation.  

I am bothered by people who joke about coronavirus because it "only" kills elderly and immunocompromised people.  A lot of people with disabilities are immunocompromised, including many of my clients and my friends. I am truly bothered by the people who don't recognize the serious impact and life threatening situation many individuals are facing.  

On a personal note, I'm also anxious about isolation.  I'm a really social person.  My law office is wonderful and is moving to remote work immediately out of an abundance of caution, which is great to help slow the spread of coronavirus, but at the same time I am anxious about not being able to have as much social interaction.  

How are you all doing? Do you have any tips or tricks to help with isolation anxiety? Is there anything you're worried about? 
stephanie426
Hey everyone,
I'm just so excited to share something with you all! 
We have been residence at the same rental property for nearly 4 years, which has been our home since Dan's injury in 2016. We have been having battle royal with the rental company to install an accessible door opener for him to be able to access our ground floor unit. This issue sadly leaked into some angst within our own relationship as well. By me advocating and Dan really wanting to just leave it alone. We were told everything from "it was your responsibility to know that this building was NOT accessible", to "it's too expensive to make the change to making it accessible". 
The building was built for veterans many years ago and has since been upgraded and updated, minus the accessible door opener. There are multiple people who live in chairs or use a walking aid to get around in the building. So, this was not a battle I was going to let down easy. In fact this is a basic human right, and everyone deserves to come and go from their home safely.
After a long, dragged out battle and every excuse under the sun of why they couldn't install the door opener. I lawyer'ed up, told the company about it, and the construction began the following morning at 7:00am. 
They finally did and OH MY LORDY, it has been a life saver. Perseverance for the win and now Dan doesn't have to sit outside in the torrential downpour that is Vancouver, Canada, waiting on someone to open the door for him. 
VICTORY!!! 
Elena 
WAGS of SCI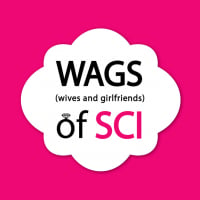 WAGSofSCI