After October 31, 2021, Nurse Linda will no longer answer questions here.
Please send in your questions using this
simple online form
.
Reeve Connect will be shut down on October 31, 2021, while we reimagine and refresh our community forum.
Thank you for making Reeve Connect a place where all people living with paralysis come to share their stories, tips, and engage in lively discussions. Stay connected with Reeve as we explore new community platforms and bring you an updated site that will be easier to navigate and accessible for all people living with paralysis. You can follow the Reeve Foundation on social media and sign up for our newsletter to receive the latest news on our initiatives and programs.
Read more
Making the most of your healthcare dollars-additional information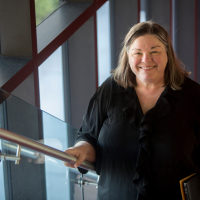 AskNurseLinda
Moderator, Information Specialist
Posts: 170
Information Specialist
Recently on September 8 and 15, 2021, I wrote blogs about getting the most out of your healthcare dollars. Help Hope Live is a foundation that I mentioned (helphopelive.org). They have additional information about their group which is added to my blog:
"There are legitimate companies that will help you with this type of fundraising activity in a way that will not jeopardize your disability benefits. One is Help Hope Live (
helphopelive.org
). There are others. Help Hope Live will help you craft your story so that it interests donors. They do not change your story but help highlight different aspects that you may be too close to see. It is like having your personal marketing team. The nonprofit manages all the funds raised for complete donor confidence. They can pay medical bills direct to vendor for qualified medical and related expenses. That way, you eliminate the tax burden, protect your benefits, and also have the benefit of professionals helping to get your story out to more people. A 3% administrative fee applies to donations, but many find it well worth it."
If you are interested in fundraising, this is a great opportunity as your assets are protected.  Nurse Linda
I'm online in this community every Wednesday from 8-9 PM ET to answer your SCI and paralysis related questions.

Leave a comment any time below. Let's get the discussion going!

Nurse Linda

Register for my next webchat! Sign up here!