Reeve Connect will be shut down on October 31, 2021, while we reimagine and refresh our community forum.
Thank you for making Reeve Connect a place where all people living with paralysis come to share their stories, tips, and engage in lively discussions. Stay connected with Reeve as we explore new community platforms and bring you an updated site that will be easier to navigate and accessible for all people living with paralysis. You can follow the Reeve Foundation on social media and sign up for our newsletter to receive the latest news on our initiatives and programs.
Read more
Anything is possible….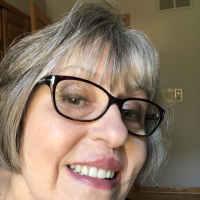 JolaMarko
Member
Posts: 4
✭
Hi everyone, 
I just want to share my story.  My life has changed 37 years ago when I was introduced to a paraplegic world and 
it's beauty. At first complete denial and depression unable to see a positive outcome. It took me a while to understand that it wasn't  the end of the world instead it was a new beginning. And here I am all grown up leading quite normal life. Did my higher education in medical field, got married to my friend, my love , my soulmate (also paraplegic), created a beautiful home…My disability does not stop me from living life to the fullest and make it best of it. We have only a short moment on this earth and frankly we are in control how we live this moment. We can move mountains if we want to….