Reeve Connect will be shut down on October 31, 2021, while we reimagine and refresh our community forum.
Thank you for making Reeve Connect a place where all people living with paralysis come to share their stories, tips, and engage in lively discussions. Stay connected with Reeve as we explore new community platforms and bring you an updated site that will be easier to navigate and accessible for all people living with paralysis. You can follow the Reeve Foundation on social media and sign up for our newsletter to receive the latest news on our initiatives and programs.
Read more
Pediatric Healthcare Professionals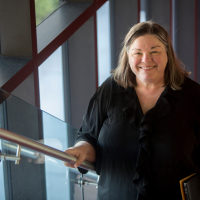 AskNurseLinda
Moderator, Information Specialist
Posts: 170
Information Specialist
Pediatric rehabilitation or habilitation is provided by a specialized set of healthcare providers. Their techniques are aimed to engage the interest of the infant, child or adolescent. Your healthcare provider may continue with your child or you might be referred to different people by age group. Rehabilitation is relearning new ways of doing daily activities. Habilitation is learning adaptive techniques for activities that are new to you such as teaching a baby to sit up or an adolescent to drive. The following team members and their roles will help you understand services that should be provided for your child.
Medical care is provided by a physician who specializes in pediatric care. For spinal cord injury from medical issues or trauma, this person might be a pediatric physiatrist (rehabilitation doctor), neurologist or medical doctor with an interest in rehabilitation. This doctor will prescribe treatments and medications. They may or may not follow the day to day healthcare of your child. You may have a rehabilitation specialist who is providing rehabilitation care working in conjunction with your regular pediatrician who is monitoring childhood progression of growth and development, taking care of general medical issues such as colds and flu, and monitoring childhood vaccinations.
There are a variety of nurses that will be involved in your child's care. Rehabilitation Registered Nurses provide care in the hospital, rehabilitation setting and in the community at your home and school. These nurses may be educated in different types of nursing such as emergency care, hospital care, home or school care. There are a variety of specialty areas for nurses, but all have specialized education in pediatrics. They know the needs of children such as nutritional and feeding issues, bowel, bladder and skin care among others. They are adept in creating an environment where your child will thrive.
Nurses have a variety of educational levels. The nurse practitioner will provide medical care for your child in the hospital or healthcare office. Registered nurses provide care in the hospital and rehabilitation center as well as directing care and making assessments of your child's health when at home or school. A licensed practical nurse might provide care in the home or healthcare setting. A nursing assistant provides assistive care. Typically, the level of nursing provided is determined by the needs of your child.
Sometimes a combination of nursing services is provided. The Registered Nurse is the person who will supervise your child's care and monitor the effectiveness of treatments. You might see this person intermittently while they assess your child's overall health. If your child requires mechanical ventilation, a registered nurse will monitor the machinery but probably will not be a daily presence as parents will be expected to know how to care for the basics of this necessity. A registered nurse can directly give IV medications. The licensed practical nurse is used when there are extensive medical issues that require supervision. The home health care aide provides basic care. Sometimes, there might seem to be a blurring of activities between nurses, but each has specific roles to carry out.
Other types of nurses that you may encounter are case managers. If your child does not have a case manager, or if you do not know who that person is, be sure and find out. One type of case manager works in the hospital and will be the liaison between the hospital and your payor. This person will let the payor know how your child is progressing and what sort of resources will be needed when they return home. The insurance case manager will be working directly with you after discharge. This case manager is the person to contact when at home to ensure your child has the necessary care. You will need to establish a friendly and congenial relationship with this person as they will be the advocate for your child with the payor company. You can call the telephone number on the back of your insurance card and ask to speak to your child's case manager. If there is not a case manager for your child, ask for one to be assigned.
The school nurse will be a critical member of your child's healthcare team. This person will monitor your child while at school. They can assist with performing personal care as well as following through with teaching your child activities to enhance independence. The school nurse will play a key part in establishing healthcare practices to enhance your child's education.
Therapy is a key element to the successful rehabilitation of your child. A physical therapist will provide gross motor skill treatments such as range of motion exercises, positioning, and movement of the entire body. An occupational therapist will assist your child with fine motor control and adaptions in toileting, dressing, and bathing. The speech-language pathologist will assist with oral motor control, swallowing and speech/language. Sometimes the speech-language pathologist will assist with cognitive testing and therapy.
Here, again, you might see a blurring of the roles among these professionals as well as with nursing. Integration of all aspects of your child's care is needed. How a child feeds themselves is a good example. The PT will work on strength, the OT holding a spoon, the SLP swallowing, the nurse assessing carry over and integrating these activities into all times of the day. Eating is a complex activity that takes everyone doing their part to accomplish this function. Even though the steps can be broken down into separate functions, it takes the entire team to make the activity seamless for the child.
Nutrition is a part of eating to ensure the child has the right nutrients for energy, growth, and development. All team members will evaluate your child's ability and diet but gaining the assistance of a dietitian is beneficial. Calorie needs change with everyone depending on many factors. If energy expenditure is low, fewer calories are needed. If energy expenditure is high, which can be affected not only by movement but also by fever and spasticity, more calories might be needed. Tube feedings directly into the stomach provide easily metabolized calories. A diet for a child must sustain the needs for growth and development. The nutritionist can help sort out the specific needs of your child.
The world of healthcare is often a frightening place for everyone, child or adult. A specialist who can make healthcare less daunting for children is the Childlife Therapist. This specialist is educated to make the world of healthcare less overwhelming for children. They know the developmental abilities of babies, children, and adolescents. They will provide a wealth of ideas of activities for the ability level of your child. If a procedure must occur, they can help your child understand the procedure and distract them from the event.
Another person that is beneficial for therapeutic treatment is a Music Therapist. These experts provide care through music to enhance wellness. In recent years, the expert skills of these professionals have aided in the improvement of many diagnoses. Adding music or rhythm to many activities can make them easier to perform and more enjoyable. Music can help with physical activity as well as emotional support.
A psychologist is an advantage to your child's healthcare team. Adjustment is an effort for all people. Having a neutral party can be a safe haven for your child. Even if you do not think there is an issue, a psychologist is better brought in early so your child has a relationship prior to any issues that may arise. It is a good person to have on board to help with issues that may pop up.
A family therapist is another member you will want to welcome to your healthcare team. This person will work with the family as well as with individual family members. Family dynamics are complicated in any circumstance. A family therapist can help your family maintain balance, not only for the parents but for other children in the family.
Social workers sometimes help with family and individual issues. They also will assist you with problem-solving, emotional support, and finding resources in the community. They are extremely valuable in helping you navigate the healthcare world.
There are so many options in healthcare. Funding is quickly spent when someone has a chronic healthcare issue. As work becomes streamlined, my experience is that it has become difficult in finding the resources that would benefit you and your child. Knowing the next step is a challenge especially when you are not sure what the next step should be. It is easy to find some options, but which are the best? Health care businesses will tell you their service is just what you need, but is it? There are many people who truly believe that their service or product is just right for you. Parents want the best for their children but making those choices are difficult. Be sure to consult with your healthcare team to establish what is best for your child.

I'm online in this community every Wednesday from 8-9 PM ET to answer your SCI and paralysis related questions.

Leave a comment any time below. Let's get the discussion going!

Nurse Linda

Register for my next webchat! Sign up here!
Comments