Home
›
Health & Wellness
›
Medical Issues
COVID-19 Concerns
Post your questions or concerns about COVID-19 on Reeve Connect for our Information Specialists and experts to address
here
.
Diagnosis for head & brain injury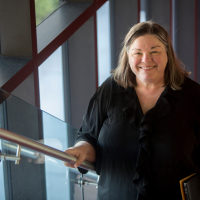 AskNurseLinda
Moderator, Information Specialist
Posts: 99
Information Specialist
It is not uncommon to have a head injury in addition to your spinal cord injury. Medical diseases that affect the spine can affect the entire central nervous system. If trauma is the source of your spinal cord injury, the force of trauma will affect other parts of your body including your head which can lead to trauma in the brain. The higher the level of spinal cord injury, the higher your risk of head or brain injury. However, individuals with lower level injury should not just forget about the risk of head trauma because any force of impact can affect the brain.
A head injury might be on the outside of the skull such as a bump or scratch or a larger injury within the skull. A brain injury is an injury to the brain. Often, these terms are used interchangeably. Some terms that you might hear are brain injury (BI), traumatic brain injury (TBI) which is a brain injury acquired after or during birth, or mild traumatic brain injury (mTBI) which is a less severe brain injury that still requires treatment.
To read the full article click
HERE
I'm online in this community every Wednesday from 8-9 PM ET to answer your SCI and paralysis related questions.

Leave a comment any time below. Let's get the discussion going!

Nurse Linda

Register for my next webchat! Sign up here!