Reeve en Español
Comunidad de información y apoyo para las personas que viven con parálisis y sus cuidadores en español.
Picking the right wheelchair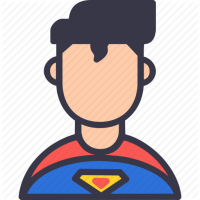 CommunityAdmin
Administrator
Posts: 18
Reeve Staff
Wheelchair 101: People are not "confined" to their wheelchairs -- they are in fact liberated by their wheels. A person with paralysis can get around as quickly in a wheelchair as anyone else can walking. A wheelchair offers people access to work and shopping or any other travel outside the home.
In some ways a wheelchair is like a bicycle: There are many designs and styles to choose from including imports, lightweights, racing models, etc.
The chair is also like a pair of shoes -- there are distinct styles for special purposes, such as tennis or rugged trail use. If the fit isn't just right the user can't get comfortable and therefore can't achieve maximum function.
Selecting the right chair, especially for a first-time wheelchair user, can be confusing. It's always a good idea to work with an occupational therapist (OT) who has experience with various kinds of wheelchairs.
Comments