Home
›
Health & Wellness
›
Medical Issues
COVID-19 Concerns
Post your questions or concerns about COVID-19 on Reeve Connect for our Information Specialists and experts to address
here
.
Brain Functions by Injury to Specific Location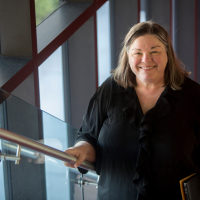 AskNurseLinda
Moderator, Information Specialist
Posts: 94
Information Specialist
The brain is quite a complex body organ. It is a part of the central nervous system which includes the brain and the spinal cord. When the spinal cord is affected due to disease or trauma, functional difficulties might appear. The resulting effects on the body depend on the location of injury to the spinal cord. In the brain, the location of the injury will affect how the body works and how thinking occurs.
Brain injury is a common partner to spinal cord injury. Even though an injury to the brain can affect just that one spot, the brain is intertwined in its functioning. An injury to one part can affect other parts of the brain and the entire nervous system.
There are basically six parts of the brain. Each part contains important structures. This information is a very general overview of the basic functions of the parts. Neuropsychological testing can isolate specific areas of the brain that are affected by injury thereby tailoring a specific treatment plan.
For the full article visit the blog. 
I'm online in this community every Wednesday from 8-9 PM ET to answer your SCI and paralysis related questions.

Leave a comment any time below. Let's get the discussion going!

Nurse Linda

Register for my next webchat! Sign up here!