Reeve en Español
Comunidad de información y apoyo para las personas que viven con parálisis y sus cuidadores en español.
Taking Out Your Stresses On Eachother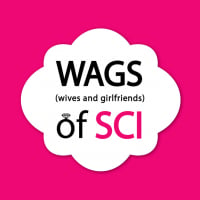 WAGSofSCI
Moderator
Posts: 379
Moderator
If you're in a relationship with someone who is paralyzed, its common for you both to get frustrated once in a while (ok... maybe more like once a day sometimes) and take your stresses out on one another. Yes - of course, there are MANY reasons to be stressed out living this SCI life (for both of you), but is it ever ok to take out your stresses on each other just because they're there?
This is a topic that most of us deal with on a daily basis.
For him
- He may be frustrated because of something to do with his injury - maybe he's resentful or angry... but you are the one who gets yelled at when its not even really about you.
For you
- you're stressed out because you have so much to do and not enough hours in the day to do it. You may be annoyed and aggravated - so you yell at him.. even though your frustrations have nothing to do with him. Then an argument erupts, feelings get hurt, and no one ever wins. 
This is just an example of something a lot of us deal with on a daily basis when the stresses of spinal cord injury are involved. Some of us are caregivers full time, as well as partners, and this can definitely take a toll on our relationships. 
However, there are always healthy and positive ways to deal with stress - and taking your stresses out on the person you love the most - your partner - can be avoided with proper techniques in managing your own personal stress and frustration level. 
Do you ever experience reactiveness due to stress? How do YOU handle your stress? How do you and your partner effectively manage your own mental health so that you can be loving and solid partners? 
If you are injured, how do you manage the stress and frustration that comes from dealing with your SCI? Do you ever take your stress out on your caregiver?
Comment below!
Your WAGS of SCI
(Elena and Brooke)
Comments