Reeve en Español
Comunidad de información y apoyo para las personas que viven con parálisis y sus cuidadores en español.
What's In Your Smoothies?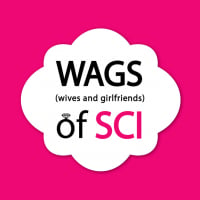 WAGSofSCI
Moderator
Posts: 379
Moderator
Hey Everyone! Both of us discuss all the time how blended smoothies in the mornings have had such a positive impact on both of our partners health (and ours). They help with "regularity", skin, appetite control, and give them the extra nutrients they need throughout the day in order to heal on a regular basis.
Simply adding a banana to ice with milk wont do. Sugary smoothies do not do anything but tamper with your blood sugar and cause more hunger cravings. 
Make your morning smoothie simply with spinach (helps Bowels and cardiovascular systems, and high in valuable antioxidants), bananas (potassium for fibre and energy, some low sugar, nutrient fruit (like berries or mango), and a low sugar, high fibre protein supplement can do wonders for any quad or para.
How can you help? Making sure the fridge is always stocked with smoothie ingredients, ready to make or easy for him to grab and make is a start. 
Here's whats in our smoothies right now:
Elena and Dan
- 2 handfuls of spinach (or kale)
- 2 handfuls of blueberries
- 4 large strawberries 
- Vega unflavoured protein (one scoop)
- top with almond breeze milk and blend!
Brooke and Evan:
- spinach
- 1 cup mango
- 1 banana
- 1 tbsp spirulina
- 1 scoop Garden of Life Raw Protein Unflavoured
If either of us go a day or two without one in the morning, we notice HUGE differences in our partners energy levels, bowel routine "ease" and hunger management. 
What do YOU add to your smoothies? Comment below with your tips and experiences! Have smoothies helped you or your partner?

- Elena and Brooke (WAGS of SCI)
Your WAGS of SCI
(Elena and Brooke)
Comments