Home
›
Health & Wellness
›
Medical Issues
COVID-19 Concerns
Post your questions or concerns about COVID-19 on Reeve Connect for our Information Specialists and experts to address
here
.
Concussion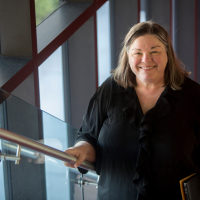 AskNurseLinda
Moderator, Information Specialist
Posts: 94
Information Specialist
Head injuries and brain injuries come in all sort of ways. Some are little bumps on the head, others are damage to the brain tissue. The skin or skull might be damaged or not. Consciousness can be lost, or the person might maintain wakefulness. There is one type of injury that is a bit more difficult to detect. That is a concussion.
There is a lot of news about concussions these days. This has been propagated by sports injuries. Boxing was one of the first to relate blows to the head leading to Parkinson's Disease. American football players have been taking up the issue citing numerous blows to the head during play. Better protective gear has been a result of both and awareness has increased.
I'm online in this community every Wednesday from 8-9 PM ET to answer your SCI and paralysis related questions.

Leave a comment any time below. Let's get the discussion going!

Nurse Linda

Register for my next webchat! Sign up here!