Reeve en Español
Comunidad de información y apoyo para las personas que viven con parálisis y sus cuidadores en español.
I Have A Problem With The Inaccessibility Of Restaurants and Venues Still...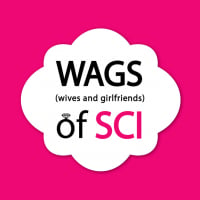 WAGSofSCI
Moderator
Posts: 379
Moderator
I am a bit fired up.
In the United States and Canada, ADA laws in construction are very strict. All new buildings are required to abide by building standards to ensure that the needs of people who use wheelchairs are met (automatic doors, elevators, larger washrooms etc). This is wonderful progress. But what about the older buildings that do not seem to abide by any of these standards? What about the new buildings that are "accessible" but you have to basically cause a scene - and bring attention to yourself- in order to get to your table or location within the budding? More details about this to come. 
I was inspired to write about this today by one of the lovely WAGS of SCI ladies in our group who posted on the lack of accessible music venues in her city. Her and her boyfriend are constantly let down by the lack of access, and are forced to miss a lot of their favourite shows because of stairs on the older buildings where these concerts are held.
I thought, do people who own these restaurants, stores and venues understand what this does to the psyche of someone in a chair? Do they realize what It does to US, the wife/girlfriend of someone in that chair? Do the lawmakers and building inspectors who enforce ADA compliancy get it? Clearly not. 
I was angry. Her story struck a chord in me because my husband and I have been turned away countless times at venues, restaurants and theatres that don't support accessibility for wheelchairs. We live in Canada, and the rules for ADA compliance are similar to those in the States. This happens most often in older, trendy areas of town, but ALSO (and I have noticed this trend more frequently lately) in new restaurants that claim to be ADA accessible. Yes, new buildings and stores offer access for chairs, but why does it mostly have to be "oh we can get him in through the back entrance" or "he can get in to the restaurant via the kitchen" or "heres the disabled table" (yes this actually happened to us) and they point us to a small table in the corner, secluded and different than all the rest of the tables in the area. They want to be inclusive, yet why is it so hard for them to see that these situations enforce exclusivity and not in a good way, especially for someone who stands out as it is.
We like to go out, and being part of the community as a young, food and wine loving couple is extremely important to us. Its one of the only things we can do together now that isn't impacted by my husbands disability, so we try and get out as much as we can. When we are turned away because the location we are going to doesn't have a ramp, or there are 3 stairs to get up to the restaurant, the joy that was on my husbands face turns to sadness. He doesn't like to show it, but sometimes tears well up in his eyes when he doesn't think anyone is looking. How do I feel? I feel a combination of agony for him and anger toward everyone else. I could cause a war with my words if given the chance. But usually, we leave, and go elsewhere or go home without anything done to ease the pain of rejection. We have learned that complaining doesn't work - they don't care. We have written emails and reviews about our experiences and nothing seems to change.
Another example is when we get to a location (this happened a few weeks ago) and learn that there are stairs all over the restaurant with lowered floors, but the back entrance is accessible - he would just have to be brought through the garbage area, kitchen, hassle a ton of staff on his way, move boxes, ironing boards, staff meals and then knock a few things over in order to get by... to get to our table? Sometimes we just say NO because its not worth it. But how is this ok with them? When they see this happening, why do they not change?
Over the years we have learned to live with this, but something about her comments today on our group page fired me up to finally write on this. In North America, where revolutions are being led and times are changing in favour of inclusivity for all - shouldn't understanding be more common? Shouldn't people put themselves in our partners shoes? How would they feel if they couldn't get into a brand new restaurant all their friends are going to, but they cant just because their bodies didn't work like they used to? When buildings are being built, should these new locations be approved for accessibility even if the wheelchair users have to go out of their way to get in? Is this really access for all? Should older buildings be forced to find a way for wheelchair users to get in easily? 
How accessible IS "accessible"? 
I would love to know all of your thoughts on this. - Brooke (WAGS of SCI)
Your WAGS of SCI
(Elena and Brooke)
Comments