Reeve en Español
Comunidad de información y apoyo para las personas que viven con parálisis y sus cuidadores en español.
COVID-19 Concerns
Post your questions or concerns about COVID-19 on Reeve Connect for our Information Specialists and experts to address
here
.
Travelling FREE As A Companion: Companies Offering Free Or Discounted Tickets (?)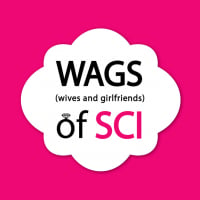 WAGSofSCI
Moderator
Posts: 384
Moderator
We are from Canada, and have been researching a lot lately about companies offering FREE or discounted tickets when you are the companion of someone with a disability (AKA a WAG of SCI 
)  and are there to assist him because he cannot fully on his own.
This is great news for us as its expensive enough to travel, why not take advantage of some of these options? We also have found things like 2 for 1 rail tickets and entertainment options! 
Canada:
Westjet
- offers 2 for 1 seats (you pay taxes on the free one) anywhere on flights within Canada only.
Air Canada
- offers free or discounted fares to for flights from Canada to anywhere in North America
Air Transat
- offers 50% off the companion fare for flights from Canada to anywhere in the United States only
VIA Rail
- offers a free fare to anyone accompanying a person with a disability
Access2Entertainment
- offers companions FREE admission to all movie theatres in Canada (when a regular priced ticket is purchased) as well as for various Museums and special events. Hello 2 for 1 date night!
North America:
AMTRAK
- 10% - 50% off fares for a disabled passenger and their companion
Do you know of any other companies that offer FREE companion travel options? Comment below!
Your WAGS of SCI
(Elena and Brooke)
Categories
58

Announcements

789

Reeve Categories

60

Relationships

42

Relationships Topics