Reeve en Español
Comunidad de información y apoyo para las personas que viven con parálisis y sus cuidadores en español.
Spinal cord injury and prostate disease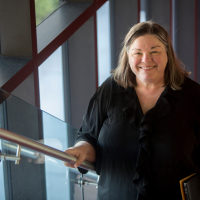 AskNurseLinda
Moderator, Information Specialist
Posts: 158
Information Specialist
Men often wonder about sexual function, which can be affected by spinal cord injury. A part of sexual function includes the activity of the prostate gland, which is the organ that secretes fluid for transmission of sperm that is created in the seminal vesicles. It is made of smooth muscle. The location is just below the bladder, surrounding the urethra. The prostate is affected by testosterone.
With these characteristics, it is no wonder that the prostate gland can be affected by spinal cord injury. Because the track of the urethra is right through the center of the prostate gland, an enlargement can affect the ability to void or to pass a catheter to the bladder and infection can occur. Smooth muscle function can be affected by the autonomic nervous system. Low levels of testosterone and testosterone supplements can also affect the prostate.
For the whole article visit here. 
I'm online in this community every Wednesday from 8-9 PM ET to answer your SCI and paralysis related questions.

Leave a comment any time below. Let's get the discussion going!

Nurse Linda

Register for my next webchat! Sign up here!