Reeve en Español
Comunidad de información y apoyo para las personas que viven con parálisis y sus cuidadores en español.
COVID-19 Concerns
Post your questions or concerns about COVID-19 on Reeve Connect for our Information Specialists and experts to address
here
.
Probiotics And Gut Health 101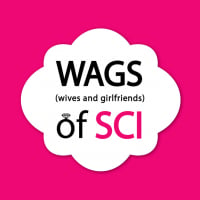 WAGSofSCI
Moderator
Posts: 384
Moderator
Hi Everyone! This week on our pages we are focusing on Gut Health and Probiotics. They are super important for both able bodied individuals and people with spinal cord injuries, because they help with everything from digestion to immunity. 
Because of the high use of antibiotics in the SCI community, a lot of individuals have destroyed their healthy gut bacteria and are living with issues related to this that can be repaired if diligent and proactive. For caregiving partners of people with SCI, gut health is just as important: being as strong and healthy as possible is everything! 
Here are some tips for you all from the
WAGS of SCI Holistic Nutritionist Jasmine (RHN) of Humble Wild Wellness
 specifically for us about gut health and probiotics you can use to help heal your body:
Probiotics Benefits:
build a healthy micobiome for improved mood, digestion and nutrient absorption
How?
Through supplementation, fermented foods or internal via an enema
Quality:
Focus on human strain when investing via supplementation and start small (2-10 billion) and work your way up depending on your body's response.  
Questions and Answers for Jasmine RHN:
Q: "Do you have any experience with C. Diff? My partner had a nasty bout last year caused by an antibiotic"
A: Sorry to hear that! Because C Diff is also often treated with antibiotics, the gut needs to be replenished. Sometimes it can be more severe because of an antibiotic resistance that is built (frequent use of antibiotics for thing such as UTI's), building gut health is even more important. Start slow and work your way up. Try incorporating probiotic rich foods first then add in a low dose if the body responds well.
Q: What are your thoughts on Kombucha?
A: Kombucha is a great way to infuse your body with probiotics. Like anything, start slow and work your way up. And watch out for digestive upset - if you feel an upset system, 1/2 your amount!
Q: What are your thoughts about taking probiotics at the same time as antibiotics?
A: I like to suggest spacing out antibiotics and probiotics. Take them at least 3 hours away from one another and increase your probiotics rich foods when taking antibiotics
Q: Is greek yogurt a good source of probiotics?
A: Cultured yogurt will contain probiotics! However, I always recommend choosing organic dairy products when possible because non organic dairy often contains antibiotics already therefore making the probiotic properties in it obsolete
Q: If my husband has been taking the same probiotics for several years should we switch it up?
A: like the saying goes, If it aint broke, dont fix it! It can take time to find the right brand and strain so if his probiotic is working for him, then I would suggest staying with it! If he is finding that it isn't working or is having the same gut issues, try a higher amount (billion) and see if anything shifts for him
Q: Whats the best way to store your probiotics? Do they have to always stay in the fridge and if we travel with them, how long can they be out of the fridge for without dying off?
A: Each probiotic will have manufacturers recommendations. Follow the ones that suit your specific brand. If your brand suggests storing them in the fridge, they may be heat/light sensitive. Try to always keep them in the container they were purchased in. If you are going to keep them out of the fridge for more than 12 hours, pack them in your carry on with a spare ziplock sandwich bag. After you're through security, go to a drink store and make your own ice pack for them in your ziplock bag. Supplements can be expensive so this is an easy way to protect potency.
Thank you Jasmine! If you want more information on this, email us at
[email protected]
and we can connect you with Jasmine!
*Disclaimer: Jasmine is a registered Holistic Nutritionist. She in no way replaces recommendations from your health care provider. Anytime you begin a new supplement, always consult your health professional to ensure there are no contradictions with medications or illnesses. These nutrition tips are not individualized and it is of utmost importance that you seek advice specific to you.*
Do you have any tips or tricks about which probiotic brand or strain works for you? What are your experiences with probiotics if you do use them or have tried them? Comment below with your insights and any questions you may have and we will ask Jasmine on your behalf.
Your WAGS of SCI
(Elena and Brooke)
Categories
58

Announcements

788

Reeve Categories

60

Relationships

42

Relationships Topics