Reeve en Español
Comunidad de información y apoyo para las personas que viven con parálisis y sus cuidadores en español.
COVID-19 Concerns
Post your questions or concerns about COVID-19 on Reeve Connect for our Information Specialists and experts to address
here
.
Pablo and Corey Anns Love Story
misscoreyann
Member
Posts: 7
✭
Pablo and I met only 6 months ago through mutual friends in the little Florida island town where we were both living at the time. Call us crazy but we fell for each other really hard just within the first couple days of spending time together when we started dating back in October. It felt like one of those fairy tale love stories; and it feels like we've known each other SO much longer. 2 short weeks after getting to really know each other, on October 29th 2018 he dove into the ocean and hit a sandbar. A total freak accident resulting in a traumatic spinal cord injury after completely shattering vertebrae C5-C7. I was by his side everyday during his first 6 weeks in ICU while he fought for his life and had to learn to breathe on his own again. Then once he was strong enough to leave there, next was 6 weeks in acute care therapy learning how to begin to adjust to his new life and celebrating the holidays in a hospital room. After being discharged about 3 months ago, he has been living back at his parents house where they are able to care for him full time. Unfortunately, we are only able to see each other on weekends when I am able to drive down there but we don't miss a day without talking and reminding each other that we will get through this. Who knows what our future will bring but both Pablo and I have always believed that things in life happen for a reason so here we are on this journey together trying our best not let this injury get in the way of our love. We know we met for a reason and can't imagine life without one another now but we know he has a long road ahead and that most of our plans we dreamed of will be put on hold for now. With his unbelievably positive mind set and lots of hard work we know he will continue to get better and we will be adventuring in no time. This injury has taught us to be vulnerable, patient and understanding with each other as well as all other beings, especially those with disabilities. It has also taught me that it is truly all about the persons heart and soul; the body is just a vehicle and luckily this one just so happens to be one that I can catch lap rides on. 

As newbies to this SCI life we are both beyond grateful for all the love and support from WAGS of SCI. Community is so important and it's nice to know we are not alone. 💕💕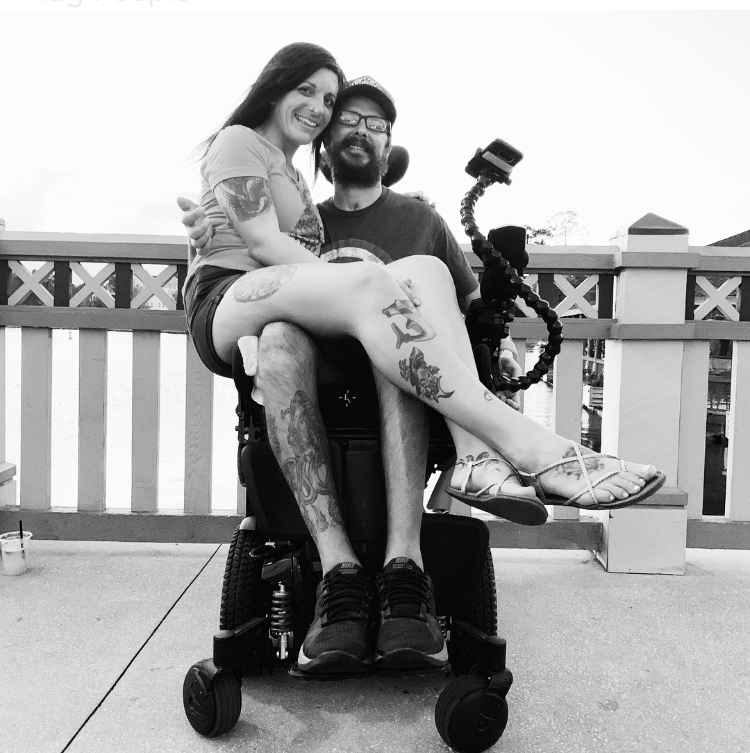 Categories
58

Announcements

788

Reeve Categories

60

Relationships

42

Relationships Topics