Reeve Connect will be shut down on October 31, 2021, while we reimagine and refresh our community forum.
Thank you for making Reeve Connect a place where all people living with paralysis come to share their stories, tips, and engage in lively discussions. Stay connected with Reeve as we explore new community platforms and bring you an updated site that will be easier to navigate and accessible for all people living with paralysis. You can follow the Reeve Foundation on social media and sign up for our newsletter to receive the latest news on our initiatives and programs.
Read more
Sleep issues? Try U-Dream. The ONLY thing that has worked for my husband.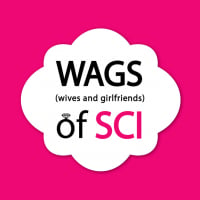 WAGSofSCI
Moderator
Posts: 379
Moderator
Hey guys! Brooke here.
When my mother who is a natural health practitioner recommended this sleep aid product I was skeptical. My husband who is a c4 quadriplegic has so many sleep issues. He has trouble falling asleep, wakes up in the night and has trouble getting back to sleep, and has a whole crap load of spasms throughout the night that keep him up. Needless to say, a few hours of uninterrupted restful sleep is few and far between (or should I say WAS few and far between) 
My aunt who has neurological issues herself had found out about them through a friend and was raving about them to my mom so my mom was intrigued. She bought some for us and the first time my husband tried it he SLEPT THROUGH THE NIGHT. 
we were ecstatic . Not only did they help him fall asleep, but something in them actually helped to calm his whole body and relieve him of his spasms. I know it sounds too good to be true but it really isn't. They work. And they're 100% natural and non addictive. We went through what my mom bought us and when we went to buy some more, realized everyone else had found out about them and their effectiveness as well-  so they were back ordered at nearly every store and online. We were crushed. And when he stopped taking them for the few weeks they weren't available, he went back to having little to no sleep 
finally they came back into stock and we bought as much as we could. 
If you have sleep issues I encourage you to try this stuff. I'm not exaggerating when I say they're literally life changing. Please feel free to comment below if you have tried them or have any questions. - Brooke (WAGS of SCI) 
Your WAGS of SCI
(Elena and Brooke)
Comments