Home
›
What Works
›
Have a product or service you love? Share here!
S.O.S... Calling all Summer Patio Loungers...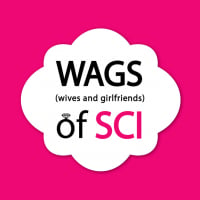 WAGSofSCI
Posts: 356
Moderator
Moderator
Happy Saturday beautiful souls!!!
With the sun ☀️ brightly shining, the weather heating up and summer around the corner, it is time to have some serious conversation about...well.. comfort!
Dan and I have a very small backyard (actually I think we're quite lucky to have any yard in general with these Vancouver prices, but anyhow) and we are looking for YOUR thoughts on what you partner looooooveeeesss to sit on while he's outside relaxing. What is THE very best thing that you guy or gal enjoys transferring on or into and it comfortable in for a few hours???
Also, I'd really love to have a conversation around what you all do to help keeps your partners temperature regulated....? Ie. we have a little "S" shaped mister (actually both Brooke and I have one) along with a regular spray bottle that we mist our dudes down with. So I'm bringing it to the people, give me your thoughts and feedback. Would love to hear from all of you. 🥰
-Elena
WAGS of SCI
Your WAGS of SCI
(Elena and Brooke)