Reeve en Español
Comunidad de información y apoyo para las personas que viven con parálisis y sus cuidadores en español.
COVID-19 Concerns
Post your questions or concerns about COVID-19 on Reeve Connect for our Information Specialists and experts to address
here
.
How Do You Stay "Inspired" to Keep Going?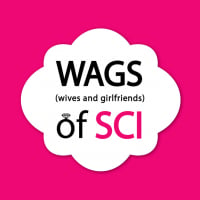 WAGSofSCI
Moderator
Posts: 384
Moderator
Hey All. Brooke here
I have a question for ALL of you on Reeve Connect: how do you stay inspired to keep "going" and moving forward? 
Whether you're having constant set backs, medical issues, stress, burnout or mental/emotional turmoil, what tools do you have to keep yourself going and staying inspired to truly live life well? This question is for those with a spinal cord injury and those who are caregivers or loved ones of someone with this injury. 
Sometimes in this SCI life, there are periods of what may seem to be CONSTANT struggles. They say bad things happen in three's - I disagree. Sometimes it can seem like bad things happen in 10's or 20's when you're dealing with Spinal Cord Injury. Its one thing after another, and it is a battle to keep on top of your mental strength to push yourself to keep going and not give up on life. 
We all have these battles - and we are all interested to know what makes YOU inspired to carry on? Do you have a certain technique, tip or process you do that works for you? Do you have any advice as to how you overcome obstacles? Do you have a certain thing you do, passion project you work on, something to distract you, something to live for that works well to help you to stay on track? What helps to keep you inspired?
Please comment below as this is something we ALL struggle with. Thank you
- Brooke (WAGS of SCI)
Your WAGS of SCI
(Elena and Brooke)
Categories
58

Announcements

788

Reeve Categories

60

Relationships

42

Relationships Topics