Reeve en Español
Comunidad de información y apoyo para las personas que viven con parálisis y sus cuidadores en español.
COVID-19 Concerns
Post your questions or concerns about COVID-19 on Reeve Connect for our Information Specialists and experts to address
here
.
Best Learned Lessons After Spinal Cord Injury...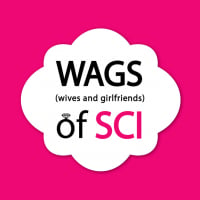 WAGSofSCI
Moderator
Posts: 384
Moderator
Okay, this topic should be loaded with goodness...

What is THE most important lesson/ skill/ or adaptation YOU have learned after Spinal Cord Injury that you believe  you may have not been exposed to or had the opportunity to gain otherwise. 

Super excited for ALL responses. 

We will start this one off... for example. We have learned how to be multi-taskers, even in the deepest part of the nights.


Elena


Your WAGS of SCI
(Elena and Brooke)
Categories
58

Announcements

788

Reeve Categories

60

Relationships

42

Relationships Topics