Home
›
Relationships
›
Peers & Mentors
COVID-19 Concerns
Post your questions or concerns about COVID-19 on Reeve Connect for our Information Specialists and experts to address here.
MEN's virtual support group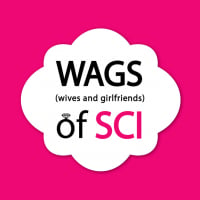 WAGSofSCI
Moderator
Posts: 384
Moderator
Hello everyone and Happy Friday!! 


We get asked very often if there is a men's group for either men supporting their women in chairs or a men's group for guys with an SCI. Many women come forward asking if there is such a support group. We'd love to support spreading the word if there is. At one point there was a "Hubs of SCI", Husbands supporting their wives in chairs, but it was very short lived. 
If there is not, would anyone be interested in starting one. We're looking for a space for men to disucss everything that the WAGS of SCI discuss in a safe space.
Thanks so much!
Elena & Brooke
Your WAGS of SCI
(Elena and Brooke)