Reeve en Español
Comunidad de información y apoyo para las personas que viven con parálisis y sus cuidadores en español.
Finding Rental Housing After Spinal Cord Injury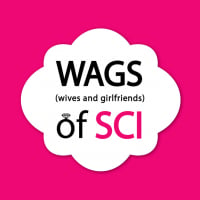 WAGSofSCI
Moderator
Posts: 379
Moderator
Hi friends! 

Quick Question...

After you sustained an SCI, what sort of housing did you transition into? Were you able to stay in your current home or did you have to sell/ rent a new space? 
I am curious about this because my partner and I did have to sell our townhome of 4 flights of stairs and now rent a ground floor condo. We really lucked out with this one as it was the ONLY rental we found in an area we really like but also it is an older building that was originally build for Veterans. Meaning, the door frames are all wider than usual and its more of an open concept home. 
Things we had to think about when we were looking for a rental included doors frame width, height of all counters, bathroom space, was the place big enough to turn around in a chair, were there any lips or steps going to the patio from the door, could Dan fit under the bathroom sink (he still can't), could he reach the cupboards, etc etc. 
These are things that we would have to explain to the owners of the building. One even asked me if I could carry him up 3 stairs- lol! Nope, cannot. He is in a chair
Please share some funny stories if you have any regarding rentals or housing, they are always welcome and maybe we can construct a post to educate the public around housing. 
Thanks a bunch!
Elena
Your WAGS of SCI
(Elena and Brooke)
Comments