Reeve en Español
Comunidad de información y apoyo para las personas que viven con parálisis y sus cuidadores en español.
Weight Loss For Quadriplegics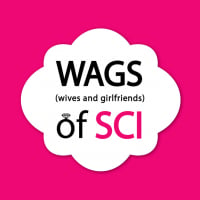 WAGSofSCI
Moderator
Posts: 379
Moderator
Hello Everyone
We are interested to see if anyone out there who is a Quad (or has a quad partner) has had success losing weight on a specific diet or program?
As we all know, losing size is particularly hard when you have a slower metabolism after SCI and have little movement throughout your entire body. Many women on our private group have posted about this as their partners also have trouble losing weight and keeping it off, especially because they're sedentary. 
This is an
article
done by SCI BC researchers on calorie consumption for someone with an SCI. We have found it very helpful, but are also interested in YOUR insights or what you have found success with.
Please comment below with your thoughts. 
- Brooke (WAGS of SCI)
Your WAGS of SCI
(Elena and Brooke)
Comments