Reeve Connect will be shut down on October 31, 2021, while we reimagine and refresh our community forum.
Thank you for making Reeve Connect a place where all people living with paralysis come to share their stories, tips, and engage in lively discussions. Stay connected with Reeve as we explore new community platforms and bring you an updated site that will be easier to navigate and accessible for all people living with paralysis. You can follow the Reeve Foundation on social media and sign up for our newsletter to receive the latest news on our initiatives and programs.
Read more
Hand Controls On A Rental Car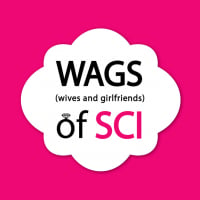 WAGSofSCI
Moderator
Posts: 379
Moderator
Hi All
We do not own hand controls as my husband is working toward getting back on the road. We are super new to how this all works and I am wondering if anyone travels places WITH their hand controls and uses them on rental cars?
We are hoping to go back to Italy and are wondering if we CAN bring some hand controls and if they work on all standard cars? Also - are there different insurances required if used on a rental vehicle?
Any advice or experiences please let us know

Brooke (WAGS of SCI)
Your WAGS of SCI
(Elena and Brooke)
Comments