Reeve en Español
Comunidad de información y apoyo para las personas que viven con parálisis y sus cuidadores en español.
COVID-19 Concerns
Post your questions or concerns about COVID-19 on Reeve Connect for our Information Specialists and experts to address
here
.
Would YOU be offended if your friend or a family member moved to an inaccessible home?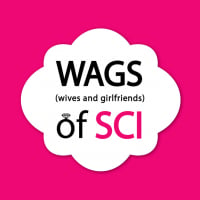 WAGSofSCI
Moderator
Posts: 384
Moderator
Hey All

We are wondering what your thoughts are on this: if a good friend of family member moved to a place where you couldn't get in, or that wasn't conducive to a wheelchair, would you be offended that they didn't consider you in their moving plans?

If they had the opportunity to be thoughtful about access, but chose to ignore it or didn't factor that into their decision making at all, would this bother you?

Would love to read your thoughts or experiences on this.

WAGS of SCI 
Your WAGS of SCI
(Elena and Brooke)
Categories
58

Announcements

789

Reeve Categories

60

Relationships

42

Relationships Topics