Reeve en Español
Comunidad de información y apoyo para las personas que viven con parálisis y sus cuidadores en español.
COVID-19 Concerns
Post your questions or concerns about COVID-19 on Reeve Connect for our Information Specialists and experts to address
here
.
Workouts for busy Quad and Para Wives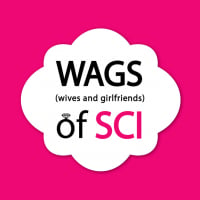 WAGSofSCI
Moderator
Posts: 384
Moderator
Hey all! We wanted to start a thread about your ideas and tricks for workouts that can be done quickly and efficiently.

As Quad and Para wives, we often forget about getting our own workouts in. However, we find that keeping fit and strong is IMPERATIVE to being a good caregiver. How can you help someone else if you're out of shape or feeling less than at the top of your game?

There are many cool workout ideas you can do in a short amount of time for the max amount of benefit. We love Nike Training Club the App as it is 100% FREE and has short guided video workouts all available via the app.

What workouts do you do? What apps do you use? How do you balance your time to allow yourself a good workout? Any tips and tricks would be appreciated! 
Your WAGS of SCI
(Elena and Brooke)
Categories
58

Announcements

788

Reeve Categories

60

Relationships

42

Relationships Topics