Reeve en Español
Comunidad de información y apoyo para las personas que viven con parálisis y sus cuidadores en español.
COVID-19 Concerns
Post your questions or concerns about COVID-19 on Reeve Connect for our Information Specialists and experts to address
here
.
LETS TALK about LOVE!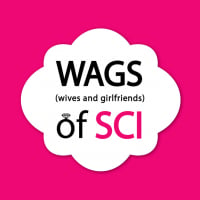 WAGSofSCI
Moderator
Posts: 384
Moderator
Alright you guys & gals...
Let's celebrate the people who LOVE us most! 
Name the 2 (TWO) reasons why these special people are important to you...
Send us photos with a blurb of WHY you cannot live without your bae...or how they make your life so much SWEETER! 
Send to
[email protected]
Your WAGS of SCI
(Elena and Brooke)
Categories
58

Announcements

789

Reeve Categories

60

Relationships

42

Relationships Topics