Reeve en Español
Comunidad de información y apoyo para las personas que viven con parálisis y sus cuidadores en español.
Weather related emergency needs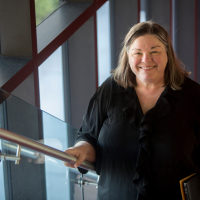 AskNurseLinda
Moderator, Information Specialist
Posts: 155
Information Specialist
Many people are in areas where there are terrific storms and flooding. Be sure to ask for assistance if needed. There are many organizations that help individuals with unique needs. Don't overlook the Salvation Army and Red Cross for help with shelter, supplies, and equipment. They might not have what you need immediately on hand but they will work to get what you need. Ask early to allow time for items that are typical to those with SCI but not so typical to others. Nurse Linda

I'm online in this community every Wednesday from 8-9 PM ET to answer your SCI and paralysis related questions.

Leave a comment any time below. Let's get the discussion going!

Nurse Linda

Register for my next webchat! Sign up here!