Reeve Connect will be shut down on October 31, 2021, while we reimagine and refresh our community forum.
Thank you for making Reeve Connect a place where all people living with paralysis come to share their stories, tips, and engage in lively discussions. Stay connected with Reeve as we explore new community platforms and bring you an updated site that will be easier to navigate and accessible for all people living with paralysis. You can follow the Reeve Foundation on social media and sign up for our newsletter to receive the latest news on our initiatives and programs.
Read more
Weather related emergency needs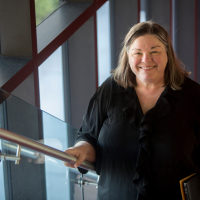 AskNurseLinda
Moderator, Information Specialist
Posts: 170
Information Specialist
Many people are in areas where there are terrific storms and flooding. Be sure to ask for assistance if needed. There are many organizations that help individuals with unique needs. Don't overlook the Salvation Army and Red Cross for help with shelter, supplies, and equipment. They might not have what you need immediately on hand but they will work to get what you need. Ask early to allow time for items that are typical to those with SCI but not so typical to others. Nurse Linda

I'm online in this community every Wednesday from 8-9 PM ET to answer your SCI and paralysis related questions.

Leave a comment any time below. Let's get the discussion going!

Nurse Linda

Register for my next webchat! Sign up here!