Home
›
Relationships
›
Finding Love
COVID-19 Concerns
Post your questions or concerns about COVID-19 on Reeve Connect for our Information Specialists and experts to address here.
Any Apps Out There for Inter-Abled Dating?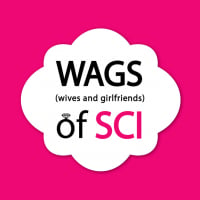 WAGSofSCI
Moderator
Posts: 384
Moderator
Hello Everyone! We at WAGS of SCI get plenty of messages each week from paralyzed men asking if we have an app that is for dating able bodied women. We always say no, because we do not run one, but, we also dont know where to refer them!
We also have some women who message us who have either been broken up with by a man with paralysis and feel like that connection is missed and want to see if we know any single men in chairs who are interested in dating. They always say they dont want to come across as creepy ... and its very taboo!
Anyone know of any apps out there for this?
Thanks!
Your WAGS of SCI
(Elena and Brooke)