Reeve en Español
Comunidad de información y apoyo para las personas que viven con parálisis y sus cuidadores en español.
VIBRATORS - for him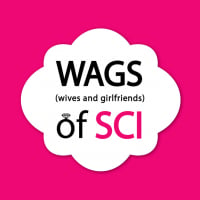 WAGSofSCI
Moderator
Posts: 379
Moderator
Vibrators and SCI go together like peas and carrots!
We would love to know what YOU use post SCI to achieve ejaculation on your partner. Anyone with paralysis who has found one that works for them, please comment below. We would like to create a working list of Vibrators that work or that have been tried with good results. We have many women messaging us asking for recommendations, and the top of the line SCI ones don't always work for them necessarily. There are all types out there so we want to know what works for YOU
Please comment with:
The name of the Vibrator (brand)
Your experience with it (optional) and 
Where you purchased it from.
Thank you!
Brooke and Elena 
Your WAGS of SCI
(Elena and Brooke)
Comments