Reeve en Español
Comunidad de información y apoyo para las personas que viven con parálisis y sus cuidadores en español.
COVID-19 Concerns
Post your questions or concerns about COVID-19 on Reeve Connect for our Information Specialists and experts to address
here
.
Preventing Condom Catheter "Blow Off"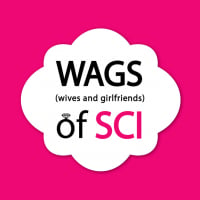 WAGSofSCI
Moderator
Posts: 384
Moderator
Hi Guys! Thought I would share with you an interesting find for those of you who use condom catheters and have issues keeping it on. 
We find in the summer months that the condom blows off easier, especially due to moisture in the groin in the heat outside. No matter how much powder or skin prep I would use on my hubby, it seemed to come off easier. We were recommended a medical adhesive spray by our supplier, designed to help dressings stick to the skin, but dissolving in under 12 hours naturally (no sticky residue leftover after). 
We spray it on lightly over the shaft after using a skin prep wipe, then place the condom on normally. We have been using it for a month now and not one blow off has occurred! This helps with his mindset as well as independence. 
There has been no irritation on his penis as of yet, as its very gentle. I wear nitrile gloves when I spray it on him as it does stick to my nails LOL
The product is called "Medical Adhesive" and it is by the company Holister USA. Here is a link to the spray on
Amazon
but it is also available through any medical supply company. 
Good luck!
- Brooke 
Your WAGS of SCI
(Elena and Brooke)
Categories
58

Announcements

788

Reeve Categories

60

Relationships

42

Relationships Topics