Reeve en Español
Comunidad de información y apoyo para las personas que viven con parálisis y sus cuidadores en español.
COVID-19 Concerns
Post your questions or concerns about COVID-19 on Reeve Connect for our Information Specialists and experts to address
here
.
Fibre Rich Foods and Supplements!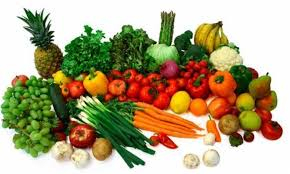 Hey All
We all know how important a FIBRE rich diet is for proper digestion (and regular uncomplicated bowels). Our partners have benefitted greatly be incorporating more fibre into their diets including adding it to smoothies. When they miss a day of healthy eating with lots of fibre, they find their bowels suffer. So we want to know: What is YOUR favourite go to FIBRE RICH food or supplement you swear by?  What works for you to keep your bowels healthy?
We also wanted to include a list of the top FIBRE RICH foods you can incorporate into your diet to get the benefits (from Web MD)
Fruits and Vegetables
Apples, bananas, oranges, strawberries all have around 3 to 4 grams of fiber. (Eat the apple peels -- that's where the most fiber is!)
Raspberries wins the fiber race at 8 grams per cup.
Exotic fruits are also good sources of fiber: A mango has 5 grams, a persimmon has 6, and 1 cup of guava has about 9.
Dark-colored vegetables. In general, the darker the color of the vegetable, the higher the fiber content. Carrots, beets, and broccoli are fiber-rich. Collard greens and Swiss chard have 4 grams of fiber per cup.  Artichokes are among the highest-fiber veggies, at 10 grams for a medium-sized one.
Potatoes. Russet, red, and sweet potatoes all have at least 3 grams of fiber in a medium-sized spud, if you eat the skin and all.
Your WAGS of SCI
(Elena and Brooke)
Categories
58

Announcements

788

Reeve Categories

60

Relationships

42

Relationships Topics