Reeve en Español
Comunidad de información y apoyo para las personas que viven con parálisis y sus cuidadores en español.
COVID-19 Concerns
Post your questions or concerns about COVID-19 on Reeve Connect for our Information Specialists and experts to address
here
.
Compensation For Caregiving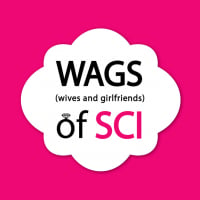 WAGSofSCI
Moderator
Posts: 384
Moderator
Being in a caregiving partnership with your loved one has it's challenges, but one of the biggest ones can be financial. From our perspectives, choosing to be at home giving the BEST CARE To your partner following his injury is something that we value. However, it usually comes at a sacrifice financially.

In progressive nations like the Nordic countries, and some places in Europe and Australia, caregiving is valued as a job. Wives and girlfriends get compensated for staying at home and caring for their partner if they choose to by their insurance or government. In other places like Canada (where we are from) and the United States, choosing to give care to your partner full time is not an option as its not supported financially. Governments and insurance are 100% willing to pay for a nurse to come in and help for whatever your partner needs them for, but they're not willing to compensate a wife or a girlfriend for the care they provide - even if it is BETTER than the care the injured partner receives. If you do receive some money from government or insurance, it isn't enough to live off of and you're faced with a very difficult decision: do you go back to work and leave your partner with a nurse, or, do you sacrifice financially to help your partner live his best life? What if you and your partner DON'T want to live with a nurse? You don't have a choice. From our experience, our partners would way rather have the option of having a nurse OR having their partner care for them.. and usually choose the later if they have the option. 

We do not think it should have to be this way, that is why we are working hard to change this situation in Canada, and then the rest of the world. Caregiving is a choice, and if governments are willing to help their helpless by proving nursing and care aids, they should be willing to compensate us in a similar fashion. 

What are YOUR thoughts on this situation? Should Quad and Para Wives be given the option of choosing for themselves if they want to provide care or work depending on their family and their choices?
Your WAGS of SCI
(Elena and Brooke)
Categories
58

Announcements

789

Reeve Categories

60

Relationships

42

Relationships Topics