Reeve en Español
Comunidad de información y apoyo para las personas que viven con parálisis y sus cuidadores en español.
COVID-19 Concerns
Post your questions or concerns about COVID-19 on Reeve Connect for our Information Specialists and experts to address
here
.
Letting Go Of Family Members Post SCI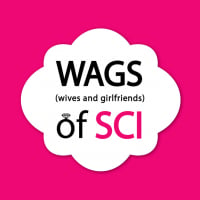 WAGSofSCI
Moderator
Posts: 384
Moderator
Has anyone else out there had to let go (voluntarily) of family members post spinal cord injury? 

We have spoken to many women who feel like their family or their partners family have just fallen through and failed to "show up" as they needed them during a time of trauma. A lot of women we have spoken to have stated that they have had to disown family members due to their lack of support following an injury like this. They also have stated that they see WHO their family really is in a time of trauma, and have been shown that these people, although they are family, are not worth having in their life. 

We also get a lot of messages from men out there in chairs who say they had to eliminate toxic family members from their life in order to heal.

What are YOUR thoughts on this? Have you had an experience with letting go of close family members who turned out to be toxic or disappoint you along the way in your SCI journey?



Your WAGS of SCI
(Elena and Brooke)
Categories
58

Announcements

788

Reeve Categories

60

Relationships

42

Relationships Topics