Reeve en Español
Comunidad de información y apoyo para las personas que viven con parálisis y sus cuidadores en español.
COVID-19 Concerns
Post your questions or concerns about COVID-19 on Reeve Connect for our Information Specialists and experts to address
here
.
How Many Accidents Are Too Many Accidents?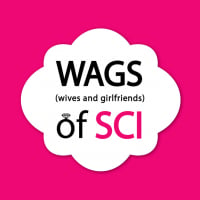 WAGSofSCI
Moderator
Posts: 384
Moderator
Hello All - this may be a little bit TMI for many, so read on only if you can discuss this sort of thing openly..
We know this is a sensitive subject for most people with spinal cord injuries, but, unfortunately accidents do happen. Having an SCI means you lose control of your bladder and bowels, and needing to "go" can come when you least expect it. Its not your fault, and you can only deal with it as best you can.
For my husband as a C4 quad, we began out of rehab doing his bowel program every second or third day as he was trained when he was in rehab. We found that the more he got back to his healthy state at home with exercise and nutritious fibre filled food, the more accidents he had. It was awful because even when he finished his routine normally, accidents still happened the next day. We experimented and then ended up deciding to do his bowel program every morning. We have now gotten it down to 45 - 60 mins with digital stimulation, and no suppositories. He doesn't have any more accidents. He's good if he keeps his healthy diet on track, and notices a difference right away when he has some cheat meals or too much beer. We realized after a while that having accidents doesn't necessary mean your bowel program is not working, it simply means your body is working how it should work: going every day (if its "normal")
What is your routine? How do you stay regular without accidents? Would love to know your feedback on this and if
@AskNurseLinda
agrees with an every day routine?
Thank you!
_ Brooke 
Your WAGS of SCI
(Elena and Brooke)
Categories
58

Announcements

788

Reeve Categories

60

Relationships

42

Relationships Topics