Reeve Connect will be shut down on October 31, 2021, while we reimagine and refresh our community forum.
Thank you for making Reeve Connect a place where all people living with paralysis come to share their stories, tips, and engage in lively discussions. Stay connected with Reeve as we explore new community platforms and bring you an updated site that will be easier to navigate and accessible for all people living with paralysis. You can follow the Reeve Foundation on social media and sign up for our newsletter to receive the latest news on our initiatives and programs.
Read more
Terms and Conditions of Use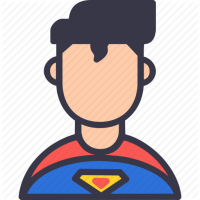 CommunityAdmin
Administrator
Posts: 18
Reeve Staff
Reeve Foundation Terms and Conditions of Use
The following terms constitute an agreement between you and Christopher & Dana Reeve Foundation, the operator of www.ChristopherReeve.org (the "Site"). This agreement governs your use of the Site, both as a casual visitor and a registered member as described below.
By accessing or using the Site, you agree to be bound by the terms of this Agreement. To the extent you register on the Site as a member, then in addition to the terms that are applicable to all users of the Site, the terms that apply only to members shall apply to you too.
Membership Eligibility
To become a member and access the area on this Site reserved for members (the "Member Area"), Christopher & Dana Reeve Foundation requires that you are either a (a) diagnosed person of the particular community you are joining or a parent or legal guardian acting for such a person who is under 18 years of age or incapacitated, (b) caregiver for a person eligible to join such community, (c) health care professional (e.g. doctor, nurse, health researcher, etc.), (d) guest with legitimate, non-commercial reasons to participate in the community and who agrees to respect the privacy and preserve the dignity of all community participants or (e) guest as authorized by a Christopher & Dana Reeve Foundation member or employee.
Children under the age of 13 are prohibited from registering as members. By registering as a member you represent that you are age 13 or older.
This Site Does Not Provide Medical Advice
The information contained on this website is presented for the purpose of educating people about paralysis. Nothing contained on this website should be construed nor is intended to be used for medical diagnosis or treatment. It should not be used in place of the advice of your physician or other qualified health care provider.
Should you have any health care related questions, please call or see your physician or other qualified health care provider promptly. Always consult with your physician or other qualified healthcare provider before embarking on a new treatment, diet, or fitness program.
You should never disregard medical advice or delay in seeking it because of something you have read on this website.
If you think you may have a medical emergency, call your doctor or 911 immediately. Christopher & Dana Reeve Foundation does not recommend or endorse any specific tests, physicians, products, procedures, opinions, or other information that may be mentioned on the Site. Reliance on any information provided by Christopher & Dana Reeve Foundation, by persons appearing on the Site at the invitation of Christopher & Dana Reeve Foundation, or by other members is solely at your own risk.
Questions?
The Reeve Foundation Paralysis Resource Center
Information Specialists
are reachable business weekdays, Monday through Friday, toll-free at 800-539-7309 from 9:00 am to 5:00 pm Eastern U.S. Time. International callers use 973-467-8270.
You may also schedule a call or send a message online.
Acceptable and Lawful Use of Site by Members
Members shall not post or upload any information or other content on the Site that (a) is false, inaccurate or misleading; (b) is obscene or indecent; (c) infringes any copyright, patent, trademark, trade secret or other proprietary rights or rights of publicity or privacy of any party; or (d) is defamatory, libelous, threatening, abusive, hateful, or contains pornography. Members shall not interfere with other members' use and enjoyment of the Site (for example, by harassing, threatening, soliciting, overly promoting personal interests, or stalking another participant of a chat room, forum, seminar, or threaded message, including the use of expressions of bigotry, racism, hatred, or profanity). Members may not use the Site to conduct any activity that is illegal or violates the rights of others, provide instructional information about illegal activities, or promote physical harm or injury against any group or individual.
All members represent and warrant that the information they provided when registering as a member, and all information that they subsequently provide regarding themselves and their membership, is true and accurate and not misleading.
No Interference with Operation of Site
You may not use any robot, spider, scraper, or other automated means to access the Site or content or services provided on the Site for any purposes. You may not post content on the Site that contains any viruses, Trojan horses, worms, time bombs, spiders, or other computer programming routines that are intended to damage, detrimentally interfere with, surreptitiously intercept or expropriate any system, data or personal information. You shall not attempt to make the Site unavailable through denial-of-service attacks or similar means. You shall not use contact information provided by members, or collect information about our members, to facilitate the sending of unsolicited bulk communications such as SPAM or SPIM or allow others use of your membership account to take such actions.
Posting and Use of Content in the Member Area
The Member Area includes community areas, such as forums and member areas, where members may post messages, images, and other content ("User Submissions"). If you are a member, you (or the author) owns the copyright in the messages, images, and other content you post in the Member Area, but by posting such content within User Submissions to the Member Area you grant Christopher & Dana Reeve Foundation and our affiliates the right to use, copy, display, perform, distribute, translate, edit, and create derivative works of your User Submissions, subject to the terms of the
Privacy Policy
.
While some community areas in the Member Area are monitored periodically for topicality, Christopher & Dana Reeve Foundation has no obligation to prescreen postings and is not responsible for their content. We encourage you to notify us of inappropriate or illegal content and we reserve the right to remove postings for any reason.
You agree not to disclose to any person or entity personally identifiable information about other members that you encounter while using this Site (whether posted in the Member Area by a member or emailed to you by a member) without the express consent of such member. You may disclose information of a general nature (that could not identify the member who provided such information or whom such information is about) to third parties outside this Site, subject to the above restriction on non-commercial use.
Member Password and Login Identity
You are responsible for maintaining the confidentiality of your member password and login, and are fully responsible for all activities that occur under your password or account with or without your knowledge. If you knowingly provide your login and password information to another person, your membership privileges may be suspended temporarily or terminated. You agree to immediately notify Christopher & Dana Reeve Foundation of any unauthorized use of your membership password or login or any other breach of security.
Membership Termination
You agree that Christopher & Dana Reeve Foundation may, with or without cause, immediately terminate your Christopher & Dana Reeve Foundation membership or limit or terminate your access to the Member Area or the Site without prior notice. Without limiting the foregoing, the following may lead to a termination by Christopher & Dana Reeve Foundation of a member's membership and use of the Site: (a) breaches or violations of this Agreement or other incorporated agreements or guidelines, (b) requests by law enforcement or other government agencies, (c) a request by you (self-initiated membership cancellation), (d) unexpected technical issues or problems, and (e) extended periods of inactivity. Christopher & Dana Reeve Foundation has no obligation to maintain, store, or transfer to you information or data that you have posted on or uploaded to the Site.
Modifications to this Agreement
We reserve the right to modify this Agreement at any time, and without prior notice, by posting amended terms on this Site. We encourage you to review this Agreement periodically for any updates or changes, which will have an update effective date.
Limitation of Liability
Under no circumstances shall Christopher & Dana Reeve Foundation, its partners, contributors, agents, employees, directors, or affiliates be liable for any indirect, incidental, special, or consequential damages (even if it has been advised of the possibility of such damages) due to your use of this Site or due to your reliance on any of the content contained or the services provided on the Site.
Indemnification
You agree to indemnify and hold harmless Christopher & Dana Reeve Foundation, its officers, employees, agents, subsidiaries, affiliates and other partners, from and against any claims, actions or demands, liabilities and settlements including without limitation, reasonable legal and accounting fees, resulting from, or alleged to result from, your violation of this Agreement.
International Users
Christopher & Dana Reeve Foundation makes no claims that information on the Site is appropriate or may be downloaded outside of the United States. Personal information ("Information") that is submitted to this Site will be collected, processed, stored, disclosed and disposed of in accordance with applicable U.S. law and our
Privacy Policy
. If you are a non-U.S. user, you acknowledge and agree that Christopher & Dana Reeve Foundation may collect and use your Information and disclose it to other entities outside your resident jurisdiction. In addition, such Information may be stored on servers located outside your resident jurisdiction. U.S. law may not provide the degree of protection for Information that is available in other countries. By providing us with your Information, you acknowledge that you consent to the transfer of such Information outside your resident jurisdiction as detailed in our
Privacy Policy
. If you do not consent to such transfer, you may not use this Site.
Member Notices
If you register as a member, you agree that Christopher & Dana Reeve Foundation may send notices to you by email at the email address you provide when registering to become a member (or which you later update using the functionality of the Site).
Comments