Reeve Connect will be shut down on October 31, 2021, while we reimagine and refresh our community forum.
Thank you for making Reeve Connect a place where all people living with paralysis come to share their stories, tips, and engage in lively discussions. Stay connected with Reeve as we explore new community platforms and bring you an updated site that will be easier to navigate and accessible for all people living with paralysis. You can follow the Reeve Foundation on social media and sign up for our newsletter to receive the latest news on our initiatives and programs.
Read more
Reeve Foundation Privacy Policy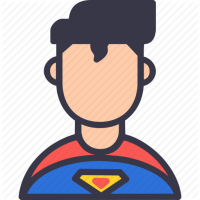 CommunityAdmin
Administrator
Posts: 18
Reeve Staff
The Christopher & Dana Reeve Foundation respects your privacy. We do not collect personal information from you unless you offer it.
Our intention is to provide an interactive safe space for individuals impacted by paralysis to connect, provide personal support and share experiences. If you are electing to participate in Reeve Connect and be an active member of the online community, you agree to our Privacy Policy which governs how and why we collect information.

We recognize that visitors to our site may be concerned about the information they provide to us and how we treat that information.
Comments