Home
›
Health & Wellness
›
Caregiving
COVID-19 Concerns
Post your questions or concerns about COVID-19 on Reeve Connect for our Information Specialists and experts to address
here
.
How did you find your (excellent) caregiver?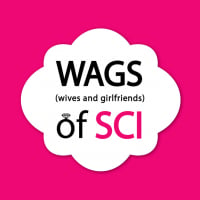 WAGSofSCI
Moderator
Posts: 384
Moderator
We are interested to hear about how everyone found a care-aid or caregiver they were comfortable with? We find that this process is extremely daunting - as it is SO hard to find someone who CARES enough to be a great care aid. Lots of people experience a revolving door..
Did you go through an agency?
Did you find him or her via a private ad?
Any websites or resources you would recommend (or any tips you may have) about finding a good caregiver?
These tips and insights are so valuable because there are so many people either looking in the wrong places or finding less than stellar care and having to endure the painful process of opening their lives to someone, and then being disappointed.
Thank you!
Brooke - WAGS of SCI
Your WAGS of SCI
(Elena and Brooke)