Reeve en Español
Comunidad de información y apoyo para las personas que viven con parálisis y sus cuidadores en español.
COVID-19 Concerns
Post your questions or concerns about COVID-19 on Reeve Connect for our Information Specialists and experts to address
here
.
Acupuncture for SCI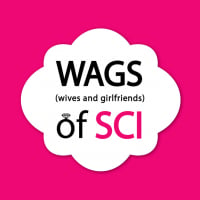 WAGSofSCI
Moderator
Posts: 384
Moderator
Hello Guys
Has anyone out there (or their partner) tried Acupuncture regularly for their SCI? My husband has electro-acupuncture twice per week and finds that it relaxes him and has helped him to regain some sensation in his legs. Acupuncture is something that is cumulative - so it helps to maintain the flow of energy to the legs and body parts. Electro-acupuncture helps to stimulate nerve responses and connect the mind to the body.
Does anyone else out there have any experience with Acupuncture they would like to share or what has worked for them in these appointments? 
- Brooke 
Your WAGS of SCI
(Elena and Brooke)
Categories
58

Announcements

788

Reeve Categories

60

Relationships

42

Relationships Topics