Home
›
New Normal
›
Life Hacks
COVID-19 Concerns
Post your questions or concerns about COVID-19 on Reeve Connect for our Information Specialists and experts to address
here
.
****Registering with the Fire Department can save your life****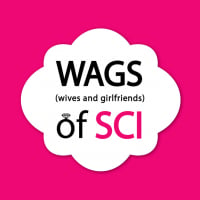 WAGSofSCI
Moderator
Posts: 384
Moderator
Hey Guys & Gals,
Recently I can across some new information that I had never heard of previously. My boyfriend and I have been having more frequent conversation around what to do in case of fire or a natural disaster, and while many of you have experienced this reality already, we have not and in all seriousness it scares us. 
So, we posted about this on our Private Wags of SCI Group and had a heap on messages telling us that we could/ should register our household as a vulnerable family so give them a heads up when a fire does occur. Once you are registered, the fire department will know which unit you live in if you reside in an apartment- and run in to save your partner in his chair first. This is particularly helpful if he/she  is trapped in their bed.
Another tip we received was to leave your partner in the home and run out to inform the firemen that your partner is in deed in the house and needs help. 
What are your thoughts on this? Have you ever had to use these methods before? 
Thanks so much
Elena
Your WAGS of SCI
(Elena and Brooke)