Reeve en Español
Comunidad de información y apoyo para las personas que viven con parálisis y sus cuidadores en español.
BOTOX for bladder control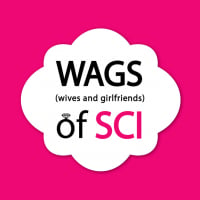 WAGSofSCI
Moderator
Posts: 379
Moderator
Happy Saturday Everyone!!
Has anyone heard of having the Botox procedure done for bladder control?
Botox relaxed the bladder so it can contain more volume = you don't need to go to the bathroom as often. 


A few months ago, my boyfriend underwent this procedure and since has not had to have a leg bag or condom catheter attached to him, meaning more freedom in his case. Depending on how much water he drinks or consumes foods such as veggies and fruits, he typically does 3/4 in and out catheters a day now, with a volume of 700- 800 ml. This has been a God send to us.
However....

There are two things that YOU should discuss with your practitioner that some of us are NOT aware of..
1) If you are prone to severe Autonomic Dysreflexia symptoms (which is not treated can result in a seizure) 
2) Which should change the length of this procedure 
IF you have AD more often than not, I would suggest letting your practitioner know before the procedure as this can have a huge impact on, well, everything. This can mean that you will need to be put under in order to have the needles (Botox) injected into your bladder, resulting a possible over night stay. 
IF you do suffer from AD more often than not and it is not treated, and you do not inform your practitioner, this is what can happen. 
Your autonomic system will be telling  you that something is wrong in a fight or flight response (AD), and in some cases you may be prone to suffer a seizure as your blood pressure sky rockets. 
IF you do not suffer from severe AD symptoms, like Dan (my boyfriend), the procedure takes about 5 minutes and you are out of the hospital. 
This is a brand new warning that we only learned about a few days ago after one of our WAGS of SCI posted her horrific experience on our private Facebook Group. Her husband first began to loose feeling in his lips, then his face began to droop, and his cognition became distorted. This is his body responding to the injections of Botox and thus resulting in what the Dr's have diagnosed as a seizure. 
If you have any other comments or thoughts around this topic, please feel free to leave us something below. All thoughts are welcomed and as always education is key, so please help us become more educated in everything that is spinal cord injury. Together we can create awareness. 
Have a beautiful weekend and take care of yourselves. 
Elena
WAGs of SCI 
Your WAGS of SCI
(Elena and Brooke)
Comments