Reeve Connect will be shut down on October 31, 2021, while we reimagine and refresh our community forum.
Thank you for making Reeve Connect a place where all people living with paralysis come to share their stories, tips, and engage in lively discussions. Stay connected with Reeve as we explore new community platforms and bring you an updated site that will be easier to navigate and accessible for all people living with paralysis. You can follow the Reeve Foundation on social media and sign up for our newsletter to receive the latest news on our initiatives and programs.
Read more
Accessible Taxi Refusal - Does This Happen To You?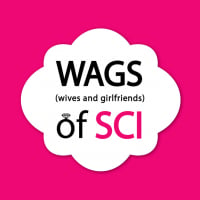 WAGSofSCI
Moderator
Posts: 379
Moderator
Hello All
An article (link at bottom) was written in our Canadian news CBC this morning exposing what WE have experienced dozens of times in our city of Vancouver, BC - Accessible Taxis refusing disabled passengers, even though the vans are allocated specifically for people with disabilities to use. This can be due to a number of reasons, but usually it is to take able bodied groups a longer distance or pick up groups at the airport and use the wheelchair area for luggage. We have also heard that drivers can not be bothered to deal with the passenger needs of someone in a chair - its a "pain" to hook them up to the straps. 
In Vancouver, we do not have the popular ride share companies that most cities have. The taxi's union is very strong, and regardless of how many times we have signed petitions for the city to allow ride share like Uber and Lyft, it hasn't happened. The city just recently announced a plan to introduce ride sharing platforms this fall, which is very exciting. My husband and I plan on working as a driver with Uber in our spare time to put our accessible van to good use! They are needed as they are few and far between. 
In regards to taxis, there is no accountability. My husband and I barely take cabs anymore because of how long we have to wait for them, as soon as we mention that we have a disabled passenger. When my husband was at GF Strong, our local rehab hospital, we would wait for 3+ hours regularly for a cab to go out on our own personal time. Sometimes they wouldn't even show up. We have spoken with many drivers who DO show up and they agree with our issues - that cab drivers make decisions to pick up able bodied individuals who need to drive farther (increasing their fare) instead of following procedure and picking up those in wheelchairs. As many times as I have called to complain, nothing seems to happen, and it seems to get worse and worse. 
We personally find that the bus and public transit system here is unreliable, and because they're always so packed full of people, we find it is tough taking them to get around. With my husband's level of injury and the size of his chair, he needs a lot of support and room. When the bus is semi-full, its not easy to get enough space or help being tied down - and we do not like to draw attention to ourselves. We find we are at the mercy of everyone else, instead of being able to get around efficiently and on time. This system may work well for others, but for us and because we do have a choice, we would rather skip the wait times and crowds, and walk whenever we can to our destination together, or drive if we need it. We are looking forward to the day when ride shares come, and also looking forward to contribute to helping others get around with our van. 
Take a look at this article below and let us know what you think. There is now a potential for drivers to be charged a fine of us to 50,000 for refusing someone with a disability. This is great for new means of accountability, but doesnt change drivers attitudes toward the disabled and their needs when it comes to taxis. 
How do you find taxis in your cities? Do you find that there are different attitudes and wait times for people because they have a disability? Read the article and comment below.
- Brooke (WAGS of SCI) 
https://www.cbc.ca/news/canada/british-columbia/wheelchair-accessible-taxis-vancouver-1.5234791
Your WAGS of SCI
(Elena and Brooke)
Comments