Home
›
Newly Paralyzed
›
What to Expect
›
Transitioning
COVID-19 Concerns
Post your questions or concerns about COVID-19 on Reeve Connect for our Information Specialists and experts to address
here
.
Have you found a good GP/Family Doctor post SCI?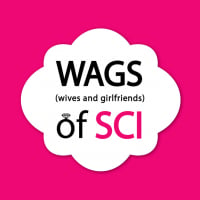 WAGSofSCI
Moderator
Posts: 384
Moderator
Hello! When my husband was first injured, we found his family doctor had no clue about SCI. He wasn't helpful so we went on the search for a new one who had at least some experience dealing with an SCI patient. It was so hard and it took us almost 2 years to find one who had one other patient with a spinal cord injury.
From talking to others, we see its a common thing - that family doctors have no clue about SCI most of the time - and finding one that is suitable is very hard to come by. You waste a lot of time going to your GP just to get referrals to others since they cannot help or are worried they're doing the wrong thing for you. 
What I want to know is: have YOU found a GP/Family Doctor that knows about your condition? Would love to hear about your experiences and where you get your care after hospital. 
Thanks!

- Brooke 
Your WAGS of SCI
(Elena and Brooke)