Home
›
Newly Paralyzed
›
What to Expect
›
Transitioning
COVID-19 Concerns
Post your questions or concerns about COVID-19 on Reeve Connect for our Information Specialists and experts to address
here
.
Those People Who Gave You REAL Help When You Were First Injured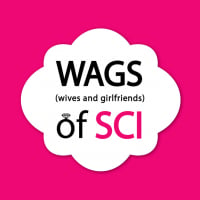 WAGSofSCI
Moderator
Posts: 384
Moderator
Hello Everyone! Brooke here 
I wanted to give some recognition and initiate some story telling about the help that you received from people (relatives or friends) after Spinal Cord Injury - those who ACTUALLY helped you.. in ways that actually made a difference in a real way...
We all talk on WAGS about the "sympathy casseroles" we all receive after our partners sustained their SCI's. People who want to help by bringing food, but its not actually what you need. Its definitely thoughtful don't get me wrong - it is their way of contributing. But after a while of receiving these casseroles you start to think that it is their way of helping to help themselves feel better rather than actually help you. People have trouble knowing what they CAN do after an injury effects someone they know or love, and we have trouble expressing what we need as sometimes when a trauma is happening, we don't actually KNOW ourselves what would help.  I remember when my partner was first injured my mom came and stayed with me so I wouldn't be alone. She spent over an hour every morning driving to work as I live so far from her, and then at the end of the day drove back to the hospital to spend the whole night helping my boyfriend and I. She would do my laundry, cook, rub my back - and even slept in my bed so I wouldn't be so alone. She did this all without being invasive or needy. She listened. Ill never be able to repay her for all the kindness she has shown us over the years. It chokes me up thinking about it now!
I thought we would start a thread about the stories and people who gave you assistance when you didn't even know what you needed. The people who paid attention to what was happening and used their empathy and compassion to contribute in a meaningful way. Please share below!
- WAGS of SCI 
Your WAGS of SCI
(Elena and Brooke)