Home
›
Health & Wellness
›
Caregiving
COVID-19 Concerns
Post your questions or concerns about COVID-19 on Reeve Connect for our Information Specialists and experts to address
here
.
When Your Cup Overflows..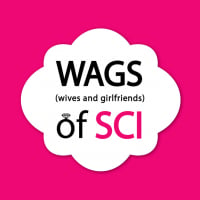 WAGSofSCI
Moderator
Posts: 384
Moderator
Hi All - Brooke here!
My mom always uses the analogy of a cup full of water when it comes to discussing life's stressors as whole for any given period of time. When you have a lot to deal with with as a caregiver to someone with a spinal cord injury, your cup is at the "almost full" point a lot of the time. Whether it is doing the day to day caregiving, errands, appointments, work, household chores, cooking, looking after the pets, and taking time for self care, my days are super full from beginning to end. My cup is almost at the fill line daily, and I dont have much room for other stressors to come in normally. That all being said, Ive learned to successfully manage my life day by day by keeping the outside stressors to a minimum to ensure I get all I need to get done, without impacting me negatively. What does this mean to me?  It means I know my body and mind, and I know when I am doing too much. Its such a delicate balance and this usually means the littlest additional stress can push the water over the edge of my cup into overflow very easily...
For me, keeping my own personal balance could mean going to bed at 7 one night, or sleeping in from time to time. It can also mean cancelling plans with friends, cancelling appointments that can wait, or just staying in the house for a day to relax. It means not beating myself up mentally about the things I "could" have done during the day that I did not do in favour of my own health and sanity. Its a constant mind game trying to silence your inner critic from pushing you to go go go in favour of equilibrium. 
But what happens when something happens unexpectedly? It could be something to do with SCI, but it could also be something else like a financial hardship, unexpected payment, family troubles... friend issues..moving... travelling.. even if its not negative... anything that causes stress to the mind and body. When this happens, I find that my cup overflows way sooner than anyone else's would.. and It affects me so hard physically and mentally... more than most mid 30s women I think...
I find in general with caregiving - that this life is all about balancing what works for YOU to avoid your cup overflowing. When it does, its all about fighting with your brain to stop making you feel bad about not accomplishing a lot during the day to help repair your mind and body. The fact is you HAVE to slow down in order to allow more peace into your life.. if you're going going going all the time and not stopping to smell the candles and incense in your bedroom while relaxing, how will you ever make room for the GOOD things in life? 
I find my friends sometimes do not understand - when I cancel plans, or say I just cant do something anymore, they find it odd.. they tell me im a recluse lol or they think I just dont want to be their friend anymore. But the fact is that I have been given an opportunity to deal with all this stuff in my head in order to be a better human in general. Lots of people I know do not pay attention to their "cups" and have them overflowing a lot of the time. This brings in disease and unhappiness. who wants to live a life full of stress? not me.. I want to have the mental capacity to deal with these stressors that WILL and DO come in to everyone 's life at certain points without being a wreck. 
Handling life's stressors means allowing space in your life to feel peace, love and happiness so that when you do have days that are more stressful, you can handle it better.. even if that means you need more space than others.
- Brooke 
Your WAGS of SCI
(Elena and Brooke)