Reeve en Español
Comunidad de información y apoyo para las personas que viven con parálisis y sus cuidadores en español.
Taboo Topic: Injury Level Envy and Jealousy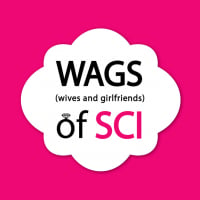 WAGSofSCI
Moderator
Posts: 379
Moderator
Hello All! Its Brooke again 
I wanted to bring up a taboo topic that doesn't really ever get talked about in our community  - that is....envy and jealousy when it comes to other injuries. I may get some flack for talking about this, but I truly do not mean to be offensive or triggering. I am just being real about something I know is thought about a lot, especially (and maybe only) by quadriplegics who are not independent. My goal by writing about this is to be able to relate to someone out there who may feel these feelings, and feel guilty about them or who is struggling to come to terms with their lack of independence and the way they deal with it may include being envious of others. I want them to know they are not alone. 
Being the wife of a quad, I know that I am guilty of thinking at times "if only he was a para instead of a quad.. he would have so much more freedom." I then stop myself because not only can we not change the past or his injury level, but thinking this way is NOT helpful to anyone including myself. In fact, if I don't stop myself, I drive myself crazy. I immediately think about how perspective is everything, and my envy may not be someone else's envy. My husband has said similar things. "If only I was a para I would be doing this, and that" etc. He mostly has said these things when talking about how much I have do help him.. he feels bad and wishes that he could do more. He stops himself and says he has to force himself to not think like that because both types of injuries have their own unique struggles, and its all about perspective.  I always say "coulda woulda shoulda" back to him. The fact is, this injury IS what you make it.. you can have a good attitude or you can have a bad one, at the end of the day its a choice. 
Thinking thoughts about who is worse off, who can do something better, or who has less of a struggle with independence can eat at your brain, especially in the first little while of a new injury. You constantly are looking for mental games for yourself to get you into a more positive headspace. When my husband was newly injured he would be very envious of the paraplegics in rehab because of their use of their hands. He would talk to some of them about that, and the paras would respond with sympathy instead of taking offence, and say things like "i'm so sorry I cannot imagine not being able to use my hands.." He realized very soon afterward that thinking about this made him feel terrible.. but the thoughts still crept into his mind from time to time, especially when he was feeling low. 
For ALL people with Spinal Cord Injuries, the complications, setbacks and health issues that arise from paralysis and secondary conditions affect us all in very similar ways. We ALL have to be mindful and all face challenges that come with paralysis on a daily basis... it doesn't matter what level or classification you are. We are ALL in this together as a community.  Comparisons wont do anything but set you back mentally, but that doesnt mean that they dont happen.
The reality is - everyone on here can probably say they're guilty of feeling envy toward others who, in THEIR perspective, are "better off" than them or can do something better than them. Paras may be envious of other lower level injuries who can stand or walk; quads may be envious of other quads who can use their hands better or transfer alone.. it doesn't matter who you are, envy can overtake us all.
I think talking about these taboo things can help bring forth comfort and community. Knowing we all get these thoughts can make us feel more human, less isolated in our feelings, and more apt to bring awareness to the mental struggles everyone with an SCI goes through. It may also bring much needed change when it comes to the mental health resources and programs available to those who sustain spinal cord injuries and their partners.
Thank you for reading. I hope I can touch at least one person with this contribution. 
- Brooke 
Your WAGS of SCI
(Elena and Brooke)
Comments