Reeve en Español
Comunidad de información y apoyo para las personas que viven con parálisis y sus cuidadores en español.
COVID-19 Vaccine Survey
Please take this short survey about the COVID-19 vaccine and the paralysis community, which will help us advocate and educate others about the vaccine. This is a voluntary
survey
.
Wheelchair Friendly and FUN Halloween Costume Ideas!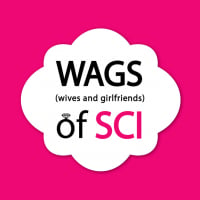 WAGSofSCI
Moderator
Posts: 379
Moderator
Hey All! 

We would LOVE to have a list of wheelchair friendly Halloween costume ideas! Please post below with a photo of a previous costume, or any FUN ideas for dressing up in something that works with the chair! Couples ideas would be great too. Thanks in advance!


Your WAGS of SCI
(Elena and Brooke)