Reeve en Español
Comunidad de información y apoyo para las personas que viven con parálisis y sus cuidadores en español.
COVID-19 Vaccine Survey
Please take this short survey about the COVID-19 vaccine and the paralysis community, which will help us advocate and educate others about the vaccine. This is a voluntary
survey
.
WEBINAR: ADA Laws and Travel With Attorney Michael Mahoney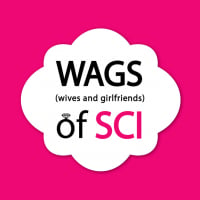 WAGSofSCI
Moderator
Posts: 379
Moderator
*SAVE THE DATE* Hey All! We wanted to post about this upcoming webinar that is being done by Michael Mahoney, a lawyer in Boston who is also the husband of our New England Ambassador Edina. 
We get so many questions about ADA laws and how they apply to travel. How many of you have gone away and had issues with discrimination, room availability, and lack of accessibility? Michael has over 30 years experience travelling the world as a Quadriplegic with his family. He also specializes in law suits directed at travel related issues. We invite ALL OF YOU to sign up for his Webinar through the United Spinal Association! He will be sharing his tips, feedback and thoughts about travelling with a disability and has a LOT of amazing advice. 
Here is the link to sign up: 
https://www.sciboston.org/events/travelwebinar
Your WAGS of SCI
(Elena and Brooke)