Reeve en Español
Comunidad de información y apoyo para las personas que viven con parálisis y sus cuidadores en español.
How Do You manage your care needs If your caregiver isn't with you and you're out with friends?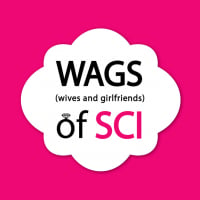 WAGSofSCI
Moderator
Posts: 379
Moderator
Hey All! Brooke here 
I am wondering how all of you with Quadriplegia and who are not independent get around from place to place when you are going out with friends? When you are with friends who are not your caregivers and who may not know about your needs, how do you manage? My husband has certain friends who he has trained slightly on how to get him around - and help him when he needs it. These friends have shown interest in it, and have no issues draining his bag while out, or driving the adapted van to and from a place so he can go out with people other than with me his caregiver and wife.  However, some friends have not shown interest in learning to help him out naturally (or asked), and he doesn't have that kind of friendship with them where he feels comfortable asking them to do things like drain his pee bag outside or in the washroom if he needs it.  What do you guys do in this situation? We normally do things as a couple, and enjoy it., so I am always there to help if he needs it, and also this takes the burden off friends. The odd time I am not there, I get slightly anxious unless his friends I know are capable of helping him out. He also in general avoids hanging out with these people that he cant ask for help unless Im there to help or we are at our house.
Is it possible to meet an acquaintance for a drink in these situations and have a casual friendship anymore when you are not independent? 
Thank you!
Brooke 
Your WAGS of SCI
(Elena and Brooke)
Comments