Reeve en Español
Comunidad de información y apoyo para las personas que viven con parálisis y sus cuidadores en español.
COVID-19 Concerns
Post your questions or concerns about COVID-19 on Reeve Connect for our Information Specialists and experts to address
here
.
Reeve Instagram Takeover: Mental/Emotional Health - We Need Your Questions!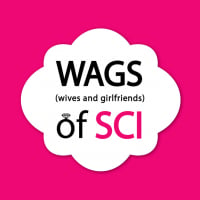 WAGSofSCI
Moderator
Posts: 384
Moderator
Hey All 
We are hosting an Instagram takeover on Monday October 28th and this one will be all about mental and emotional health from the perspective of a caregiver/partner to someone with a spinal cord injury.
We will be sharing our experiences, stories and solutions that have worked to help us navigate the MANY emotional phases of being a partner to someone with an SCI. We also have asked our followers THEIR questions that we will be answering on the takeover.
We would love to hear from some of YOU on Reeve Connect - Does anyone have a question or comment about mental or emotional health when it comes to SCI? Is there something you want the other women who will be watching to know from YOUR perspective?
Please comment with your questions or email us to remain anonymous
[email protected]
Thank you in advance 
Brooke and Elena 
Your WAGS of SCI
(Elena and Brooke)
Categories
58

Announcements

788

Reeve Categories

60

Relationships

42

Relationships Topics