Reeve Connect will be shut down on October 31, 2021, while we reimagine and refresh our community forum.
Thank you for making Reeve Connect a place where all people living with paralysis come to share their stories, tips, and engage in lively discussions. Stay connected with Reeve as we explore new community platforms and bring you an updated site that will be easier to navigate and accessible for all people living with paralysis. You can follow the Reeve Foundation on social media and sign up for our newsletter to receive the latest news on our initiatives and programs.
Read more
Quads: What Kind of Wheelchair Cushion do you have and are you happy with it?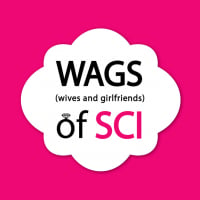 WAGSofSCI
Moderator
Posts: 379
Moderator
Hey All
My husband has been trying out a new Ride cushion for his power chair.. its super hard foam with a hole in the bum area for zero weight on the IT bands. When I sit on it though, its terribly uncomfortable and because he cant feel, im wondering if its the wrong cushion for him
He had a fusion Gel cushion before that he was happy with that pressure mapped well. His OT wants him to try this new one as its "new technology" and would help him be more stable than gel. 
I am interested to see what cushions YOU have and what works for you? Any new cushion styles out there as of 2019?
Thanks!

Brooke 
Your WAGS of SCI
(Elena and Brooke)
Comments